Gene Wierzbicki, W9RYT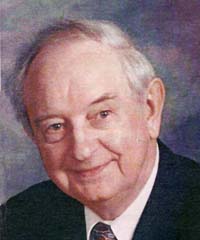 Gene passed away Friday, January 26, 2018, at the age of 93. Beloved husband of the late Evelyn (Nee Bykowski). Dearest father of the late John (Pat), James, Mary Louise, Michael (Alexis) and Betty. Brother of Lois Mueller, Fr. Melvin Wierzbicki OFM, Thomas Willow and the late Sr. Lucina Wierzbicki, Charlotte Smyth and Rita Machan Elliott. Further survived by 9 grandchildren, 11 great-grandchildren, other relatives and friends.

He served in the Army Air Corps in WWII. He married his high school sweetheart Evelyn Bykowski in 1944. He co-founded Graphic Enterprises of Milwaukee, and was a longtime ham radio operator (W9RYT). He was a regular on the Milwaukee-Florida Net for about 15 years, where he maintained and published a net roster once a month.

Gene was a member of St. Mary's Faith Community in Hales Corners and his Mass of Christian Burial was celebrated on February 2. He is buried at Mt. Olivet Cemetery.
- adapted from the Milwaukee Journal-Sentinel, January 31, 2018:
https://www.legacy.com/obituaries/jsonline/obituary.aspx?page=lifestory&pid=187996236.